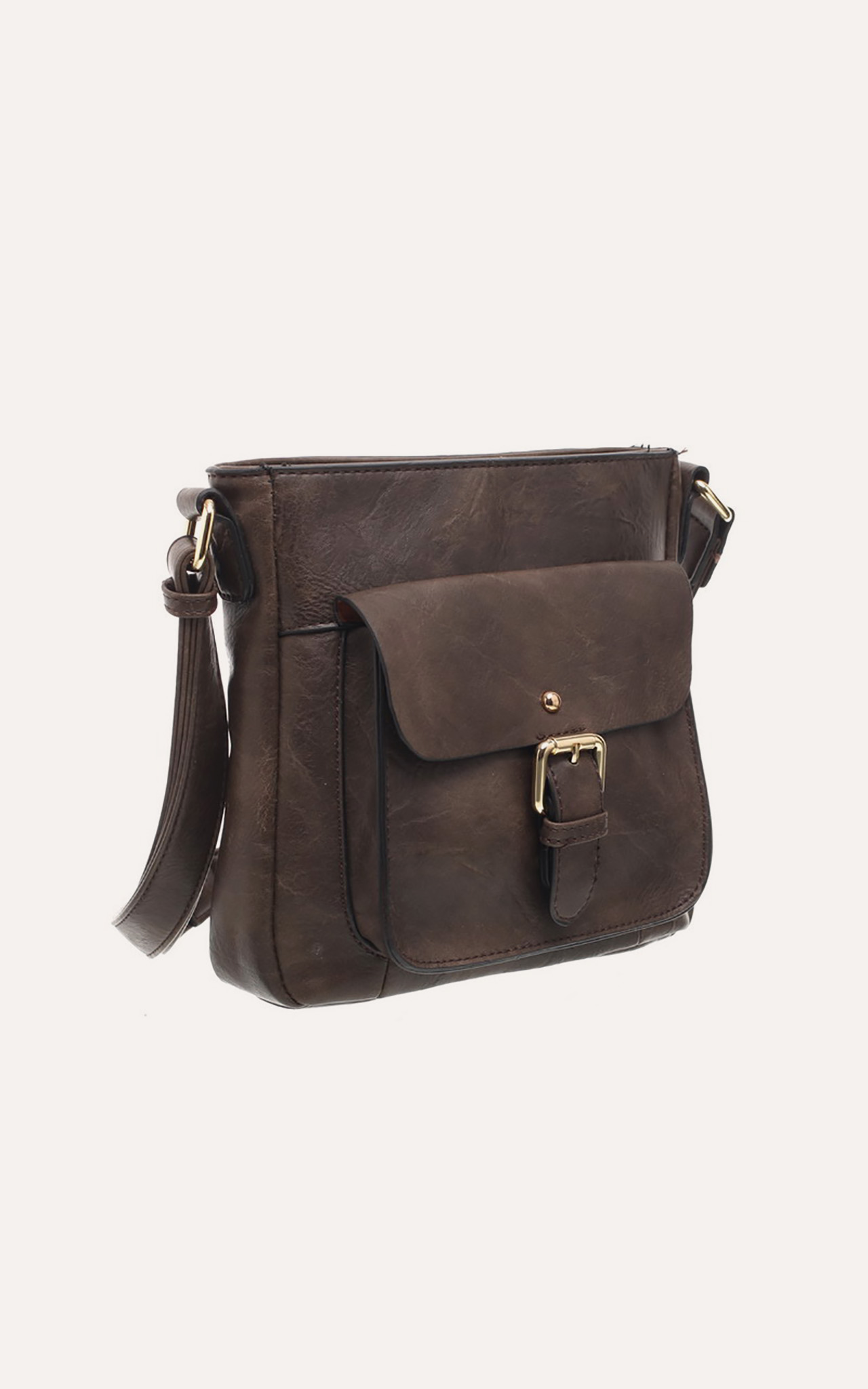 CLASSIC BUCKLE FRONT POCKET CORSS BODY BAG
£26.00
PRODUCT DETAILS 
Features: Crossbody Bag  |  Fully Lined Interior  |  Non-Detachable Long Strap  |  Back Zip Pocket  |  Zip Closure  |   Front Pocket  |  Buckle
Dimensions: L: 23cm  |  H: 21.5cm  |  W: 10.5cm 
Fabric: outer: High quality PU  |  Inner: Polyester.
Item contains a dust bag.
Washing & Care:To clean, wipe with a damp cloth. Do not place next to similar fabrics / bold colours in warm places to insure colour does not transfer.
Designed crossbldy bag with zip closure.
With a buckle featured flap over front pocket.
With a back zip pocket.
Fully lined interior pockets.
Adjustable long strap.